Managing Partner: David Maltz
With ove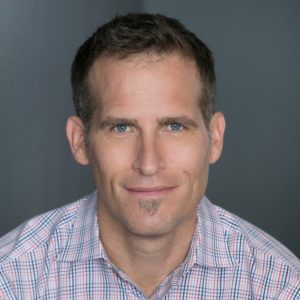 r 20 years in product design & development, the last 15 of those focused on life science and med tech, David Maltz has a unique perspective on consumer-facing medical devices. He is an innovation catalyst with "T-shaped" skillset, combining deep product design and development experience with broad competency in business and management. Intervalent was founded to support the development of products that marry sophisticated technologies with elegant and accessible design that meets all regulatory requirements.
David's career includes extensive inhaled drug-delivery experience with Nektar Therapeutics and Novartis Pharmaceuticals Corporation, where he oversaw the design, development and manufacturing of several novel pulmonary drug delivery systems. Before Nektar, David held technical and leadership positions at Game Ready and Bridge Design.
At Novartis, David was deeply involved with  efforts to leverage information technology to improve both clinical study operations (Trials of the Future) and patient outcomes (Digital Medicines). He also oversaw the development of all regulated apps within Novartis defined as Software as a Medical Device (SaMD), guiding the development of several apps from requirements to launch and developing a SaMD-specific development procedure.
David left Novartis in 2016 to focus on these areas as an independent consultant and advisor. He continues to be interested in the harmonious integration of medical devices and information technology, including the development of digital biomarkers.
As a graduate of the Stanford Product Design Program, David's approach is rooted in design thinking methodologies.  He has an in-depth understanding of the product development process from concept to manufacturing, and how this process can work most efficiently in the context of the medical device regulatory environment.  His experience is seasoned with a strategic perspective and a rich appreciation for the needs of the market and the emotional appeal of any product.
David received his undergraduate degree in mechanical engineering – product design in 1989, an MS in manufacturing systems engineering in 2001, and an MBA in 2001, all from Stanford University. He has numerous patents pending and awarded, and is an author of several publications on both inhaled drug delivery and the medical device development process.
David founded Intervalent in 2016.